1.NEW FEATURES 2.0 VERSION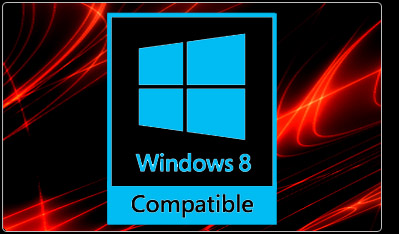 • WINDOWS 8 COMPATIBLE (Also with XP, Windows Vista, Windows 7).
• RECORDING FEATURES.
• NEW AUTO-MIX WITH SHUFFLE AND MULTI-LIST.
• MULTI-FUNTION WHEEL.
• IMPROVED TRACK-LIST.
• SUPPORTED FILES: MP3, MP2, MP1, WAV, OGG, AIFF, WMA, FLA, AAC.
2.ADVANCED FUNCTIONS PER LOAD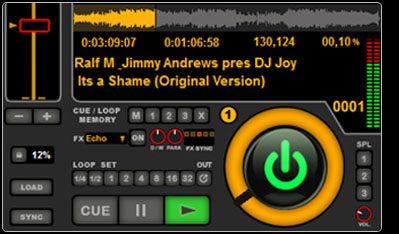 • SCRATCH WITH A NEW MUNLTI-WHEEL.
• THREE EFFECTS PER LOAD (Echo, Flanger, Wha).
• THREE MEMORY BANKS PER LOAD FOR CUE POINTS OR LOOPS.
• THREE SAMPLERS PER LOAD.
• AUTO LOOP FROM ¼ to 32 Beats.
3.PROFESSIONAL DJ MIXER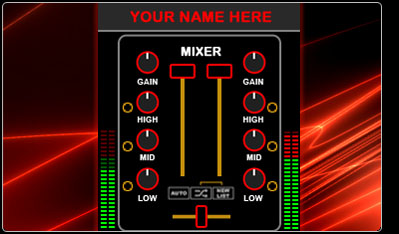 • INTEGRATED AUTOMIX WHITH SHUFFLE AND MULTI-LIST.
• COMPLETE MIXER WITH CROSSFADE BETWEEN TWO TRACKS.
• REAL TIME EQUALIZATION PER LOAD WITH MUTE.
• AUTOMATIC SYNCHRONIZATION BETWEEN THE DECKS BASED ON BPM.
• AUTOMATIC BEAT DETECTION.
• CHANGE THE PITCH OF EACH TRACK, SLOW IT DOWN OR SPEED IT UP TO MANUALLY SYNC IT WITH THE OTHER TRACKS.
4.EASY INTEGRATION OF YOUR MUSIC LIBRARY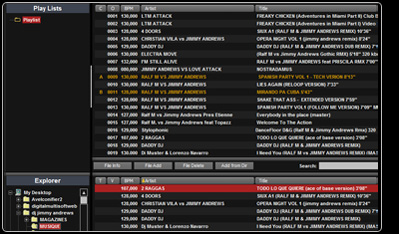 • ADVANCED TRACKLIST WITH TWO LEVELS (EXPLORER AND/OR PLAYLIST).
• RESIZABLE TO THE END OF THE SCREEN.
• ULTRA-FAST "SEARCH" TO SCAN YOUR MUSIC LIBRARY.
5.MORE FEATURES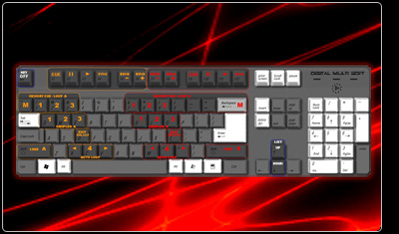 • COMPLETE AUDIO SETUP (INCLUDE ASIO SUPPORT).
• THREE SIFFERENT SYSTEM PERFORMANCE: FAST, MEDIUM & SLOW COMPUTERS.
• CUSTOMIZE DJ PRODECKS: PUT YOUR DJ NAME INTO THE SKIN.
• USE OF KEYBOARD AS SOFTWARE CONTROLLER.